The Ten Highest-Paid UNC Players in NBA History
Arguably, no college has had a more significant impact on the NBA than the University of North Carolina.
The Tar Heels have groomed five players who have been inducted into Naismith Memorial Basketball Hall of Fame, the third-most of any school, and a number expected to grow when Vince Carter becomes eligible in three years.
Among UNC's Hall of Famers are some of the game's greatest ambassadors in Michael Jordan, James Worthy, and the barrier-breaking Charlie Scott. Jordan, more so than any other player in NBA history, expanded the league's global reach, reset the salary scale, and helped cultivate the celebrity status among players that is enjoyed today.
Led by Jordan's six rings, UNC's 36 NBA Championships by former players is the most of any school.
When adjusting for inflation, seven Tar Heels have exceeded $100 million in career earnings. It is expected that Danny Green will also join that list by the end of his career, making him one of the few former second-round picks to surpass that threshold.
Keep scrolling to see the top ten highest-paid Tar Heels in NBA history:
*Note: Career earnings numbers provided by Spotrac and adjust for inflation by HoopsHype. Highest single-season salaries and average contract values are adjusted for inflation.
NO. 10 — RAYMOND FELTON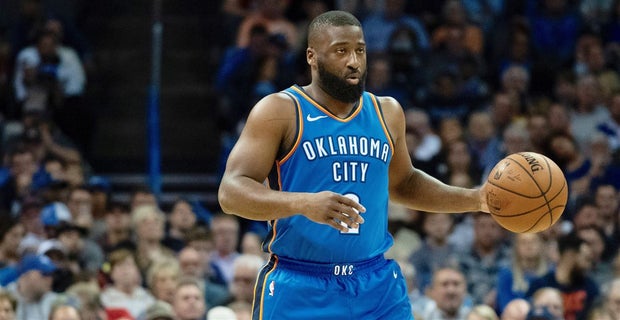 Adjusted for Inflation: $65,970,540
Highest Single-Season Salary: $8,870,587 (2010-11)
Years in the NBA: 14
Despite UNC's rich history of ball handlers, Felton is the only Tar Heel point guard to make this list. The 2005 National Champion played for seven teams over his 14-year career after being selected No. 5 overall by the Charlotte Bobcats in the 2005 NBA Draft.
Though he hasn't officially retired, Felton hasn't played in the NBA since 2018-19 and has opened his mind to finishing out his playing days overseas.
Felton has NBA career averages of 11.2 points, 5.2 assists, and 3.0 rebounds over 971 games played. His accolades include a selection to the NBA All-Rookie team in 2005-06.
Felton was one of UNC's best point guards of all time; he sits No. 3 in program history in assists per game with a 6.9 average over his career. He also recorded the most assists in a single game in Carolina history, with 18 in a 2003 matchup with George Mason.
NO. 9 — BRENDAN HAYWOOD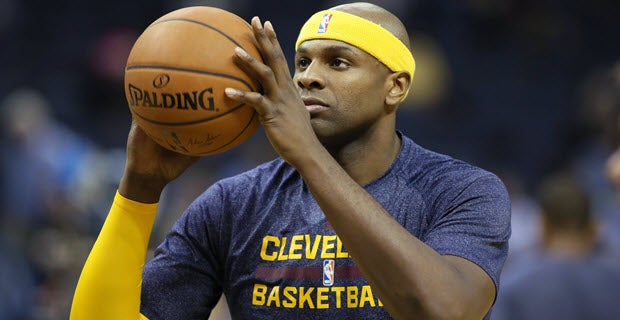 Adjusted for Inflation: $82,374,435
Highest Single-Season Salary: $8,707,938 (2011-12)
Years in the NBA: 14
A four-year player at UNC, Haywood carved out a strong career in the NBA as a defensive-minded big man. The seven-footer started his career with the Washington Wizards in 2001 after the team selected him No. 20 overall in that year's draft.
In his first two seasons with the Wizards, Haywood played alongside UNC legends Michael Jordan, Jerry Stackhouse, and Hubert Davis.
One of the better shot blockers of his era, Haywood averaged over two blocks per game in two separate seasons and over one per game in 12 of his 14 years in the league. He boasts career averages of 6.8 points, 6.0 rebounds, and 1.4 blocks over 816 games played.
Haywood played in 90 games (playoffs included), starting eight, on a Dallas Mavericks squad that won the 2011 NBA Finals.
At UNC, Haywood was a two-time All-ACC selection and a one-time member of the conference's All-Defensive team. Haywood averaged over 12 points per game in each of his final three seasons in Chapel Hill and graduated the program with career averages of 10.0 points, 6.0 rebounds, and 2.2 blocks per game.
His 304 career blocks are still a UNC record.
NO. 8 — DANNY GREEN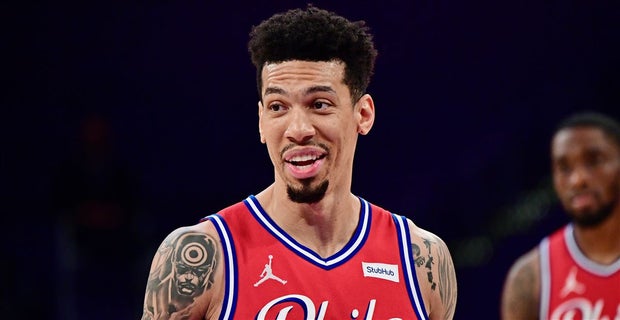 Highest Single-Season Salary: $15,365,854 (2020-21)
Years in the NBA: 12
As one of two active players on this list, Green is expected to cross the $100 million threshold in 2022-23 as a part of the two-year $20 million contract he signed with the Philadelphia 76ers this offseason.
One of the NBA's premier 3-and-D players, Green has experienced a level of success few second-round picks have been able to achieve. Upon winning the 2020 NBA Finals as a member of the Los Angeles Lakers, Green joined LeBron James as the only players to win a championship with three different teams.
He is also one of four UNC players to have won both an NCAA and NBA Championship (Jordan, Worthy, Justin Jackson).
Green set a career-high in earnings last season with $15,365,854, a far cry from the $632,445 he made during his first two seasons combined.
Through 12 seasons and 757 games played, Green is averaging 9.0 points, 3.5 rebounds, 1.6 assists, and 1.0 steals per game while shooting 40.1 percent from three-point range.
Before entering the NBA, Green came to Carolina in 2005 with classmates Tyler Hansbrough, Marcus Ginyard, Bobby Frasor, and Mike Copeland, each of whom concluded their careers with three regular-season Atlantic Coast Conference championships, two ACC Tournament titles, two Final Four appearances, four wins at Duke, the 2009 NCAA crown, and their degrees.
Green is the only Tar Heel with at least 1,000 points, 500 rebounds, 200 assists, 100 blocks, and 100 steals in his collegiate career.
NO. 7 — JERRY STACKHOUSE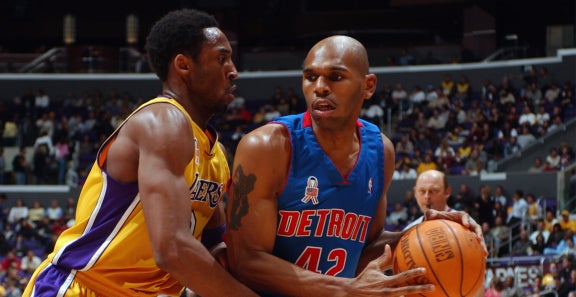 Career Earnings: $84,166,865
Adjusted for Inflation: $116,194,393
Highest Single-Season Salary: $11,812,253 (2006-07)
Years in the NBA: 18
One of the most exciting players of the late 1990s and early 2000s, Stackhouse reached heights in the NBA that no other Tar Heel had since Michael Jordan. In 2000-01 with the Detroit Pistons, Stackhouse led the league in scoring (29.8 ppg) and joined Jordan (nine occasions) and Bob McAdoo (three occasions) as the only Tar Heels to average over 29 points per game in an NBA season.
As a member of the Wizards in 2002-03, Stackhouse also became the first teammate of Jordan to average more points over an entire NBA season.
Retiring at 38-years-old, Stackhouse made two All-Star appearances and finished his career with averages of 16.9 points, 3.3 assists, and 3.2 rebounds across 970 games played.
At UNC, Stackhouse was a two-year player who earned First-Team ACC and All-America honors as a sophomore. That season, he led the team in scoring with 19.2 points per game and averaged 8.2 rebounds per contest en route to a Final Four appearance and a National Player of the Year nod by Sports Illustrated.
Upon leaving Chapel Hill, Stackhouse was selected No. 3 overall in the 1995 NBA Draft by the 76ers.
Though his playing days are over, his moneymaking ones are not. Stackhouse is currently the head basketball coach at Vanderbilt and reportedly has a base salary of over $2 million per year. He has led the Commodores to a 20-37 record in his two years with the team.
NO. 6 — MARVIN WILLIAMS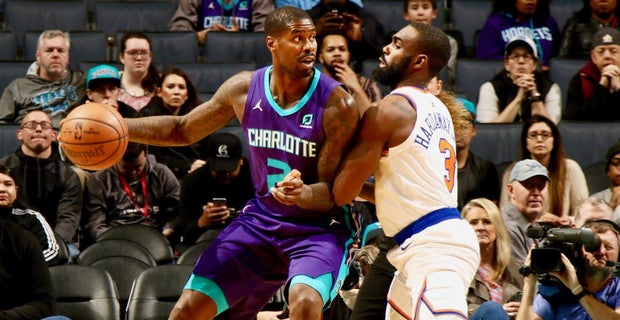 Adjusted for Inflation: $122,792,982
Highest Single-Season Salary: $14,412,197 (2018-19)
Years in the NBA: 15
As one of the game's first iterations of the stretch-four, Williams retired in 2020 after a successful 15-year career. Though he never quite lived up to the hype as the No. 2 overall pick in a 2005 NBA Draft that featured five All-Stars, including Chris Paul, Williams still earned over $100 million as a valuable rational big man.
Williams played for four different teams from 2005-2020 and averaged 10.2 points, 5.2 rebounds, and 1.3 assists over 1072 games played. His best season came in 2007-08 as a member of the Atlanta Hawks, where he averaged a career-high 14.8 points per game, 5.7 rebounds, and 1.7 assists.
Williams shot over 40 percent from three in two separate seasons and shot over 30 percent in 12 of 15 career years.
A one-and-done, Williams never started a game at Carolina but was integral in the team's run to the 2005 National Championship. Williams played in all 36 games that season, earning ACC Rookie of the Year honors after averaging 11.3 points and 6.6 rebounds while shooting 50.6 percent from the field and 43.2 percent from three.
Following his departure from UNC, Williams returned to campus every year until he earned his degree in African-American studies in 2014.
NO. 5 — MICHAEL JORDAN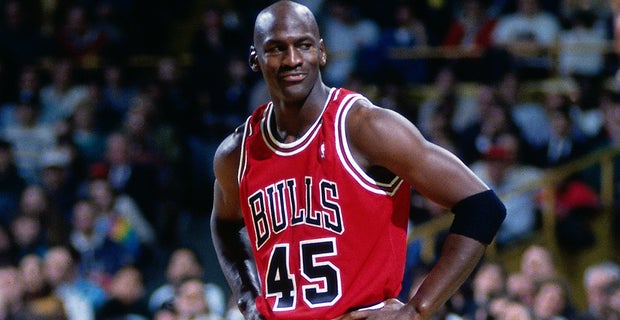 Adjusted for Inflation: $144,638,640
Highest Single-Season Salary: $53,296,273 (1997-98)
Years in the NBA: 16
Yes, arguably the greatest basketball player of all time and first former NBA player to achieve billionaire status clocks in at No. 5 on this list.
When Jordan first entered the NBA in 1984, the league's largest salary was Magic Johnson's at $2.5 million. In comparison, the highest-paid player in the NBA last season was Stephen Curry, who took home just north of $43 million.
Jordan did not make above $1 million in a season until his fifth year in the league and failed to earn over $4 million in 14 of his 16 NBA seasons. However, the six-time NBA Champion's one-year contracts in 1996-97 and 1997-98 ushered in a new phase of player payouts.
Through various loopholes, Jordan was able to sign one-year deals worth $30.1 million in 1996-97 and $33.1 million in 1997-98. At that time, teams could then exceed the salary cap of $27.1 million to sign or re-sign their players. When adjusting for inflation, those two salaries ($46 and $49 million) rank first and second on the all-time list of highest single-season payouts in NBA history.
Despite making pennies to modern players' dollars, Jordan has earned over $1.3 billion in endorsement money from Nike alone over the past four decades, according to Forbes. His Jordan Brand is valued at over $10 billion, and his stake as a majority shareholder in the Charlotte Hornets has netted him over $300 million — more than double what he paid for the team.
In 2020, Jordan was valued at $2.1 billion, and though his net worth dropped to $1.5 billion in 2021 due to profit losses from the pandemic-hampered NBA season, he is still the wealthiest athlete in the world.
NO. 4 — HARRISON BARNES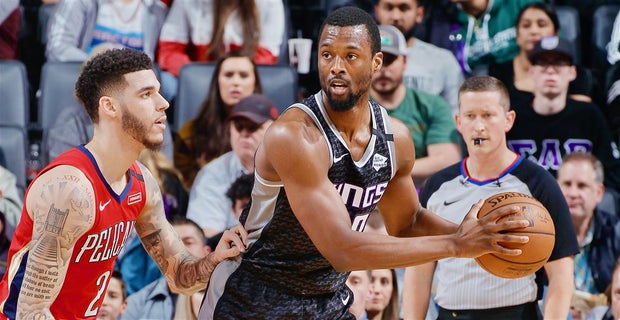 Highest Single-Season Salary: $22,638,494 (2019-20)
Years in the NBA: 9
Depending on how the rest of his future contracts play out, the youngest Tar Heel on this list has a fighting chance of ending his career as the highest-paid former UNC player in history.
A bulk of Barnes's career earnings come from the four-year $85 million deal he signed with the Sacramento Kings prior to the 2019-20 season. He is set to make over $20 million this season and $18 million next season before becoming an unrestricted free agent at 31-years-old in 2023.
Barnes is the highest-paid Tar Heel on this list who has yet to make an All-Star appearance.
Throughout his career, Barnes has been known as a volume scorer. He scored a career-high 19.2 points per game as a member of the Dallas Mavericks in 2016 and boasts career averages of 13.9 points, 5.1 rebounds, and 1.8 assists per game.
As a 28-year-old last season, Barnes showed no signs of slowing down as he enters his 30s, netting a career-high 49.7 percent of his shots from the field.
Drafted by the Golden State Warriors with the No. 7 pick in the 2012 NBA Draft, Barnes started every game for the team en route to their 2015 NBA Championship.
Before entering the NBA, Barnes played two years at UNC after coming to the team as the No. 1 player in the class of 2010. A two-time All-ACC performer, Barnes helped lead UNC to back-to-back Elite Eights from 2010-12.
NO. 3 — ANTAWN JAMISON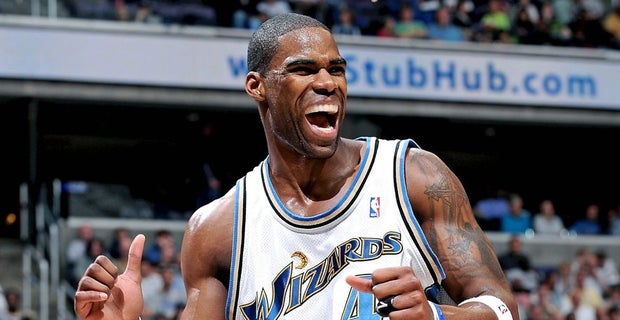 Career Earnings: $139,225,261
Adjusted for Inflation: $182,754,632
Highest Single-Season Salary: $20,242,585 (2007-08)
Years in the NBA: 16
One of the most decorated Tar Heels in history, Jamison played three years at Carolina, wrapping up his career with an outstanding junior season where he took home both the Naismith and Wooden Awards and was named the ACC Player of the Year. He was a three-time First-Team All-ACC performer and has his No. 33 jersey retired in the Smith Center rafters.
Jamison was selected No. 4 overall in the 1998 NBA Draft by the Toronto Raptors before being sent to the Golden State Warriors on a draft-day deal that included former teammate and fellow draftee Vince Carter.
Jamison averaged over 20 points per game in five of his 16 NBA seasons and was a two-time All-Star selection as a member of the Washington Wizards. In his lone season with the Dallas Mavericks in 2003-04, Jamison was named the NBA Sixth-Man of the Year.
Jamison retired in 2013-14 at the age of 37 with career averages of 18.5 points, 7.5 rebounds, and 1.6 assists across 1083 games played. Though it wasn't his highest-scoring season, Jamison's best career year came in 2007-08 when he averaged a double-double (21.4 points, 10.2 rebounds) and earned his second trip to the All-Star game.
Jamison currently serves as the Wizards' Director of Pro Personnel.
NO. 2 — RASHEED WALLACE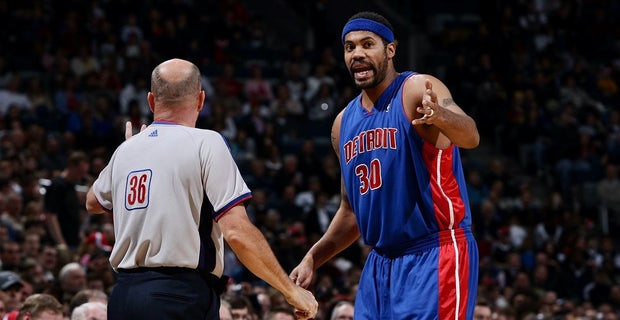 Adjusted for Inflation: $217,739,929
Highest Single-Season Salary: $23,857,098 (2003-04)
Years in the NBA: 16
Wallace will be remembered as a dominant post player, a great teammate, NBA Champion, and technical fouls. During the 2000-01 season, Wallace set a record for technical fouls with 41 over the span of 80 games — breaking the record of 38 he set the season before. His penchant for being an instigator helped lead to a rule change in 2006 where a player is suspended without pay after he receives 16 technical fouls in a season. After that, the player receives the same suspension for each additional tech — making Wallace's technical foul record all but unbreakable.
When he wasn't arguing with refs, Wallace was dominating the paint as one of the 2000's best big men. Standing 6-foot-10, the four-time All-Star routinely finished near the top of the league in field goal percentage and was an integral member of a Detroit Pistons team that upset the Los Angeles Lakers in the 2004 NBA Finals.
Outside of Jordan, Wallace is the only former Tar Heel to earn over $23 million in a year (when adjusting for inflation).
Wallace retired in 2012-13 with career averages of 14.4 points, 6.7 rebounds, 1.8 assists, and 1.0 blocks per game. For his career, he averaged 46.7 percent shooting from the field and 33.6 percent shooting from behind the arc.
He is currently ranked as UNC's seventh highest-scoring NBA player behind Michael Jordan, Vince Carter, Antawn Jamison, Walter Davis, Bob McAdoo, and James Worthy.
NO. 1 — VINCE CARTER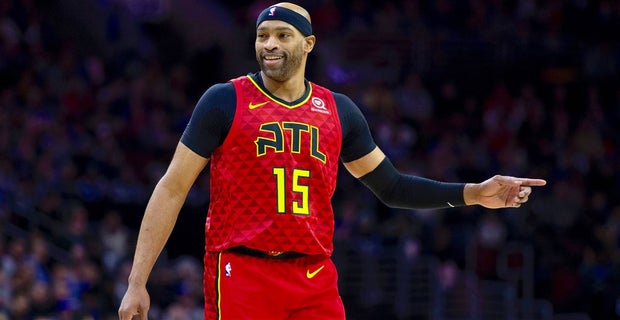 Adjusted for Inflation: $231,110,118
Highest Single-Season Salary: $20,900,422 (2011-12)
Years in the NBA: 22
The highest-earning Tar Heel on this list by a sizable margin, Carter utilized his elite athleticism and reliable three-point shot to stick around the league for an NBA-record 22 seasons. His 1,541 games played is third all-time behind Robert Parish and Kareem Abdul-Jabbar.
When adjusting for inflation, Carter is the No. 18 highest-paid player in NBA history.
Carter's 25,728 career points place him at No. 19 on the NBA's all-time scoring list — second only to Michael Jordan among former Tar Heels. His decorated resume also includes eight All-Star appearances (in a row), two All-NBA selections, NBA Rookie of the Year honors, and a Slam Dunk Contest crown.
Playing for eight teams throughout his 22 seasons, Carter retired at 43 with career averages of 16.7 points, 4.3 rebounds, and 3.1 assists.
As a 24-year-old in 2000-01, Carter was fifth in the league in scoring (career-high 27.6 ppg) behind Allen Iverson, Stackhouse, Shaquille O'Neal, and Kobe Bryant.
Before rattling the rims in the NBA, Carter burst onto the college scene with North Carolina under legendary coach Dean Smith. Carter played three seasons at UNC, where he earned All-ACC honors in 1997 and 1998 and was a consensus second-team All-American as a junior.
After a stellar college career, Carter was selected No. 5 overall in the 1998 NBA Draft by the Golden State Warriors before being immediately dealt to the Toronto Raptors for Jamison.