NFL roundup: Latest league news from Saturday, Aug. 21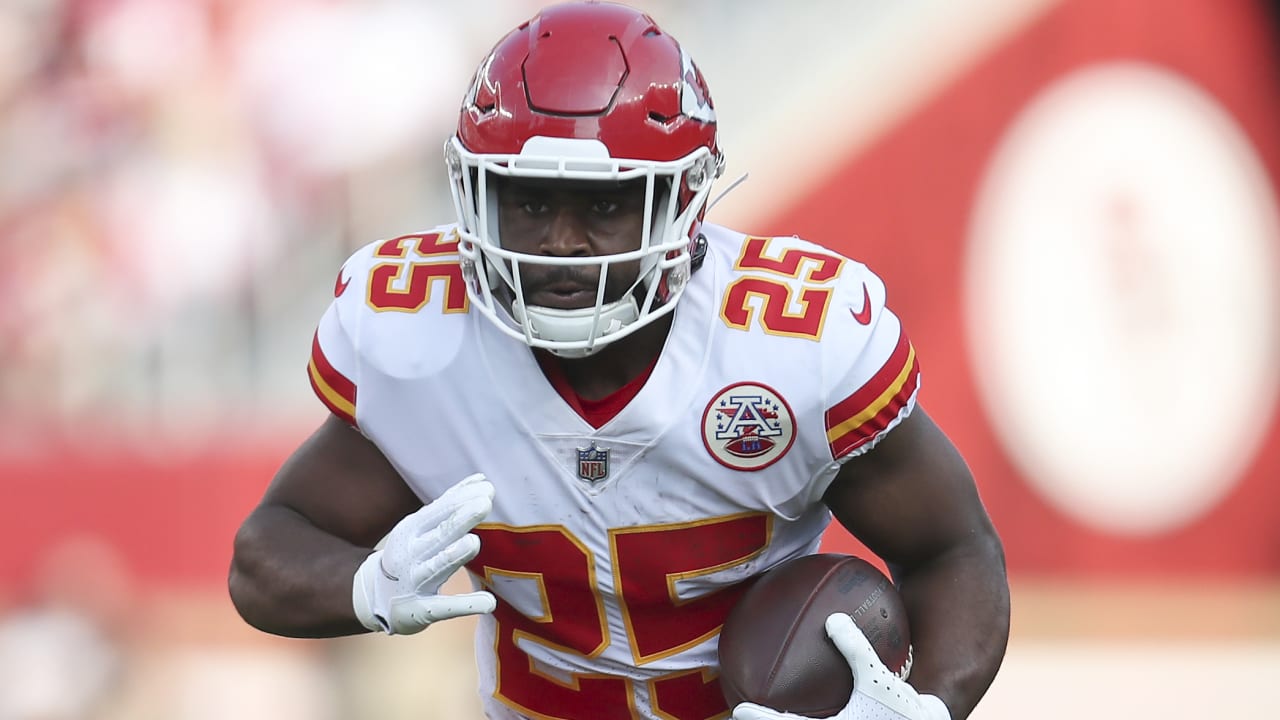 Clyde Edwards-Helaire is getting his right ankle examined Saturday, but the Kansas City Chiefs don't seem overly concerned about any long-term issues for their starting running back.
Edwards-Helaire suffered a sprained ankle early in Friday's preseason win over the Cardinals. He ran for 13 yards on three carries and caught one pass for 10 yards before exiting.
"Clyde hurt his right ankle early," Chiefs head coach Andy Reid said after the game. "He's got a slight sprain on the inside of his ankle. ... They're gonna check it tomorrow. . . . It doesn't look like a high-ankle sprain so that's always a good thing, but they'll double check it."
In other Chiefs news, running back Darrel Williams was evaluated for a concussion Friday. NFL Network's Tom Pelissero reported Saturday that Chiefs center Austin Blythe recently underwent hernia surgery that is expected to sideline him for three weeks. Pelissero added that Blythe is expected to be back for Kansas City's regular-season opener against the Cleveland Browns.
Injuries/COVID-19
The Dallas Cowboys announced defensive coordinator Dan Quinn and defensive tackle Carlos Watkins left AT&T Stadium on Saturday and are not available for the preseason game against the Texans "out of abundance of caution" under the NFL's COVID-19 guidelines. The team noted that the vaccination rate for the player roster is 93%, while 100% of the football staff is fully vaccinated. NFL Network's Tom Pelissero reported that quarterback Dak Prescott (shoulder) has had "absolutely no setbacks" in his rehab and remains on track to start the Sept. 9 opener against the Buccaneers. Prescott, who threw in pregame warmups, could've played Saturday night vs. Houston, but there is no point risking anything in the preseason, Pelissero added.
Minnesota Vikings coach Mike Zimmer told reporters the injury that has kept linebacker Anthony Barr out of action recently is new and not related to the torn pectoral muscle that sidelined him for much of last season. Zimmer did not disclose the injury but said the team is treating it with "kid gloves" so that he'll be available for the regular season.
Green Bay Packers coach Matt LaFleur said quarterback Jordan Love (shoulder) wasn't cleared to play Saturday versus the Jets and is still day to day. LaFleur reiterated Love remains QB2 for the Packers but did not say whether he'll practice this week.
The Los Angeles Rams placed both of their punters -- Johnny Hekker and Corey Bojorquez -- on the reserve/COVID-19 list ahead of Saturday night's game against the Raiders. L.A. does not have any other punter on its roster.
Buffalo Bills defensive tackle Harrison Phillips suffered a knee injury against the Bears. First-year receiver/returner Marquez Stevenson injured his ankle, while rookie tackle Spencer Brown was ruled out with a knee injury.
New York Jets linebacker Jarrad Davis exited Saturday's game against the Packers with an ankle injury. He walked to the sideline under his own power and then was carted into the locker room. He is questionable to return. Offensive tackle Conor McDermott was carted off in the first half with an apparent leg injury. Backup quarterback Mike White suffered a rib injury.
The Miami Dolphins placed linebacker Kylan Johnson on the reserve/COVID-19 list.
Atlanta Falcons quarterback AJ McCarron was ruled out of Saturday's game against the Dolphins after suffering a knee injury in the first half. He was replaced by Feleipe Franks.
Tennessee Titans offensive lineman Paul Adams did not return to Saturday's game against the Buccaneers after suffering a wrist injury.
Seattle Seahawks coach Pete Carroll said linebacker Ben Burr-Kirven and wide receiver John Ursua were both "hurt seriously" during the team's loss to the Broncos. No diagnosis was given on the two.
Las Vegas Raiders guard Richie Incognito suffered a calf strain during Saturday's preseason win over the Rams and the hope is he'll be ready for the season opener, according to coach Jon Gruden.
Roster signings
The Los Angeles Chargers signed tight end Matt Seybert.
Fines
Kansas City Chiefs safety Will Parks was fined $5,500 for a low block in last week's preseason game, Pelissero reported. Parks is the first player penalized and now fined under the NFL's new rule regarding such plays. Chiefs running back Darwin Thompson was fined $4,900 for headbutting a 49ers player after a run.
Indianapolis Colts running back Benny LeMay was fined $3,667 for unsportsmanlike conduct after being called for taunting last week, Pelissero reported.
Baltimore Ravens cornerback Chris Westry was fined $3,667 for unsportsmanlike conduct after being called for taunting last week, Pelissero reported.
New Orleans Saints defensive tackle Jalen Dalton was fined $3,667 for unsportsmanlike conduct after being called for taunting last week, Pelissero reported.
Buffalo Bills defensive end Efe Obada was fined $6,944 for a low hit on Lions quarterback Tim Boyle, per Pelissero.